Top 4 Vegan Recipes
These are my favorite whole food plant based recipes. Most are simple, and suitable for batch meal preparation,
Homemade Vegan Muesli
This is my personal homemade vegan muesli recipe, but you can modify it however you like.
With no added oil or honey, this muesli is easy to cook in a non-stick pan.
Classic Vegan Hummus with Mushroom
Versatile, delicious, and nutritious. Hummus is vegan by design and with this recipe there is no need for processed oils.
Mushroom is just one of many optional ingredients – add whatever you like!
Vegan Tomato & Split Mung Bean Daal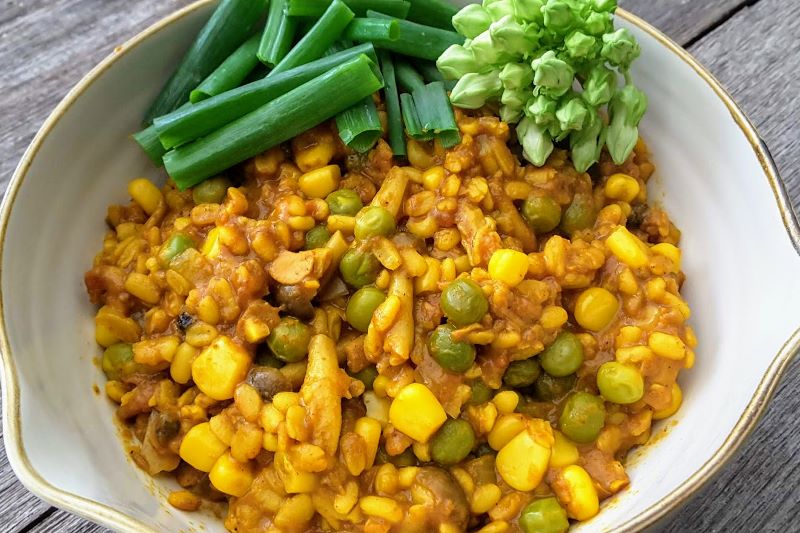 This Split Mung Bean Daal recipe is a satisfying blend of spices, vegetables and pulses. A meal on its own.
Vegan Herb Bread with Oregano & Cumin
Simple and delicious bread recipe with no added oil. Fill your home with the smell of freshly baked bread and herbs.
If you have little or no experience baking bread, don't worry. Check out our bread baking guide for beginners.